Executive Editors
Ayleah Hanton and Karolina Blaziak
Public Relations Officer
Lauren Billy
Prose and Poetry Editor
Zaria Talley
Art and Photography Editor
Macayla Smith
Design Director
Sabrina Huffman
Staff
Madison Hoffman
Danielle Maddox
Tiffany James
Malek Salhab
Soshine Singh
Kim Bartenfelder
Alaina Johansson
Leigh Norman
Lloyd Wallace
Joseph Massa
Sarah Gwynn
Elisabeth Angeley
D'Andrea Brady
Ivy Mines
Hannah Brennan
Alanna Milstien
Chris Maxwell
---
Officer Bios
Karolina Blaziak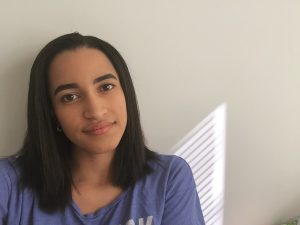 Karolina is currently in their senior year at George Mason, studying English with a concentration in Writing and Rhetoric. They are also pursuing a minor in History and another in Psychology. Being a part of Volition allows Karolina to do some of their favorite things: read, write, and edit. They hope to still work with publications in the future, where they can further defend the importance of the Oxford Comma. When not reading or writing, you can expect to find them with a bagel in one hand and coffee in the other as they lie on the couch watching cheesy rom-coms.
Ayleah Hanton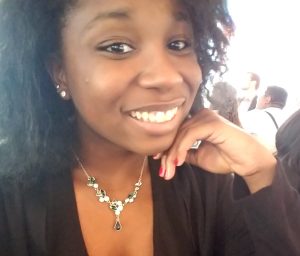 Ayleah is a senior at Mason majoring in Marketing with a minor in Graphic Design. Joining Volition was an effortless decision for her due to her love for literature, words, and creative individuals. She has an odd obsession with Dylan O'Brien, smoothies, and cereal.  Ayleah strives to be the most optimistic person in the room and likes to remind everyone that they are precious cinnamon rolls too great for this world.
Zaria Talley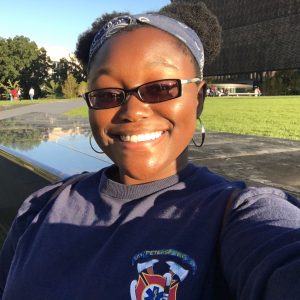 Zaria is a junior at George Mason currently majoring in English with a concentration in Writing and Rhetoric. She has a passion for all things literary and hopes to turn this love into a career. Zaria also has an even stronger passion for coffee, preferably iced, and you will almost always see her with a cup of it while catching up on the latest pop culture events.
Lauren Billy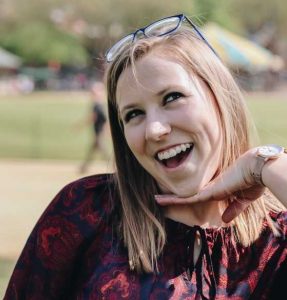 Lauren is a senior at George Mason, majoring in Government and International Politics with a minor in French. With a secret love for all things prose and poetry, she jumped at the opportunity to join Volition when she found the club. When Lauren is not reading the talented work of her peers at Mason, you can find her with a cup of coffee in hand as she binge-watches her favorite Netflix shows. And she, too, likes to remind people of the importance of the Oxford Comma.
Sabrina Huffman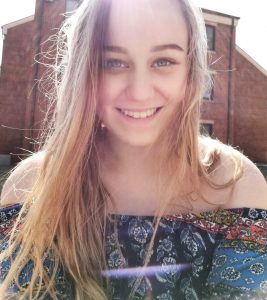 Sabrina is a senior at George Mason, majoring in Art and Visual Technology with a concentration in Graphic Design. Providing a design-centered voice to Volition gives Sabrina the opportunity to share the power and magic of creativity, which she firmly believes in. While most of her time is taken up designing flyers and posters for various classes and organizations around campus, she always finds herself daydreaming about the beach during much-needed breaks.
Macayla Smith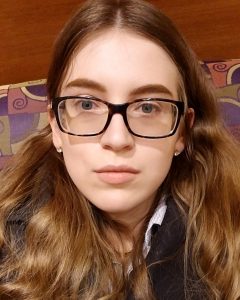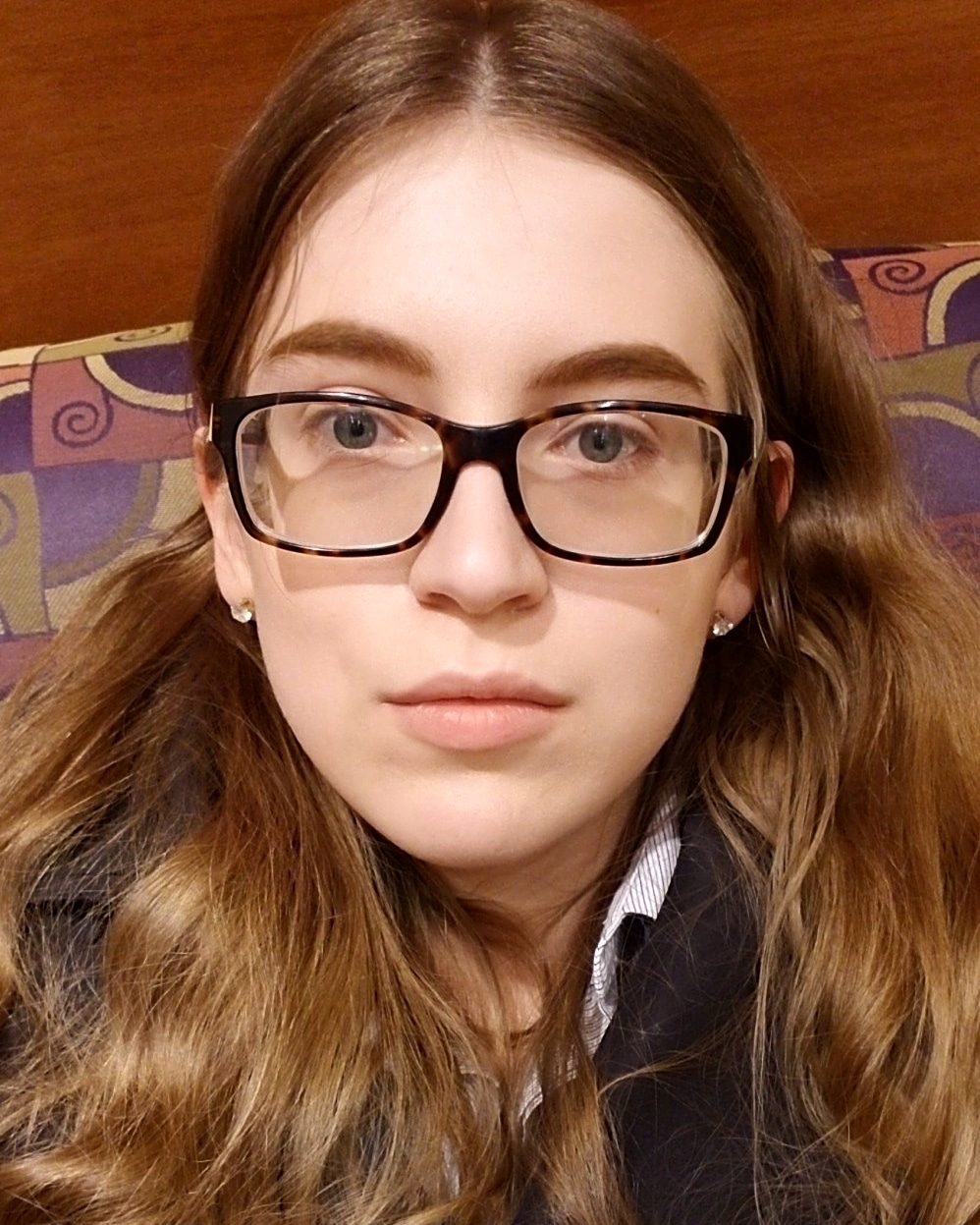 Macayla is a sophomore at George Mason majoring in English Literature and Theatre Studies. Because of her passion for both photography and prose, she knew even before arriving at George Mason that she wanted to join the literary magazine staff. When she's not studying or working with her lovely friends at Volition, she loves attending concerts (especially Paramore ones) and watching old horror films.