Beyond the Pages: Sydney Noel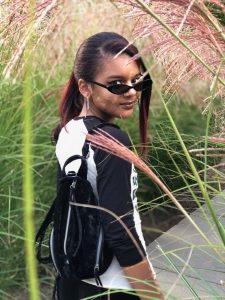 Sydney Noel is junior at George Mason University who has been writing since 10th grade. After her grandmother Ruth passed away, writing became her outlet to vocalize and put words to her emotions. She is currently studying Applied Computer Science with a concentration in software engineering. Noel is an aspiring author and web developer. Her poem "American Fables" is found in Volition's Fall 2018 edition where she explicitly addresses issues of discrimination, racial bias, and socioeconomic strife in regards to people of color.  Follow the poet @sydneynoels on Instagram and Twitter.
---
Beyond the Pages is Volition's way of highlighting the student artists here at Mason who were published in Volition Magazine. The goal of Beyond the Pages is to provide readers with a bit of background on the artists and the meaning of their pieces. Enjoy.