Beyond the Pages: Olivia deGregory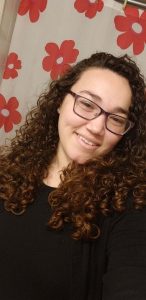 Olivia deGregory is the poet behind "How to Survive as a Foreigner in America" that was published in Volition's Fall 2018 edition. In her poem, originally written for her Intro to Creative Writing class, she highlights the challenges foreigners face when introduced to American culture. She creates a quick and punchy list of do's and don'ts for those who do not call America home. Her background as a Bahamian has given her a unique experience that she channels through her writing and everyday life. Check her out on social media: @olivialiedel.
---
Beyond the Pages is Volition's way of highlighting the student artists here at Mason who were published in Volition Magazine. The goal of Beyond the Pages is to provide readers with a bit of background on the artists and the meaning of their pieces. Enjoy.